This film portrait of Douglas—an environmentalist before his time—encourages today's audience to explore the natural world and to better appreciate how one person's efforts can make a difference.
In this tale of adventure and discovery, Finding David Douglas captures the compelling story of David Douglas's remarkable life.
The multi-national production team follows the intrepid 19th century Scots botanist/explorer from his native Scotland to North America and beyond. Tap his roots in Scotland and England; trek along through Oregon, Washington, California and British Columbia; sweep across the Canadian Rockies to remote York Factory on Hudson Bay; and ponder his mysterious final destination on the Big Island of Hawaii.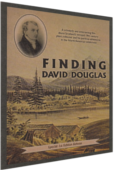 DVD SOLD OUT
All the sweeping landscapes that David Douglas saw... come alive in this beautiful film.
Jack Nisbet, Author of The Collector and David Douglas, A Naturalist at Work
It is a fitting tribute to one of Britain's greatest plant hunters and travellers.
Roy Lancaster, Plantsman, Author, Hampshire, England
A first rate documentary that is both vivid and compelling.
Nanette Napolean, Historian, Author, Kailua, Hawaii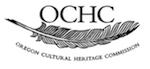 Oregon Cultural Heritage Commission
PO Box 3588
Portland, OR 97208-3588
www.ochcom.org
A production of the Oregon Cultural Heritage Commission, a 501(c) (3) not-for-profit educational organization.