Production/Post Production Team
Lois Leonard: Historian, producer, director/still image research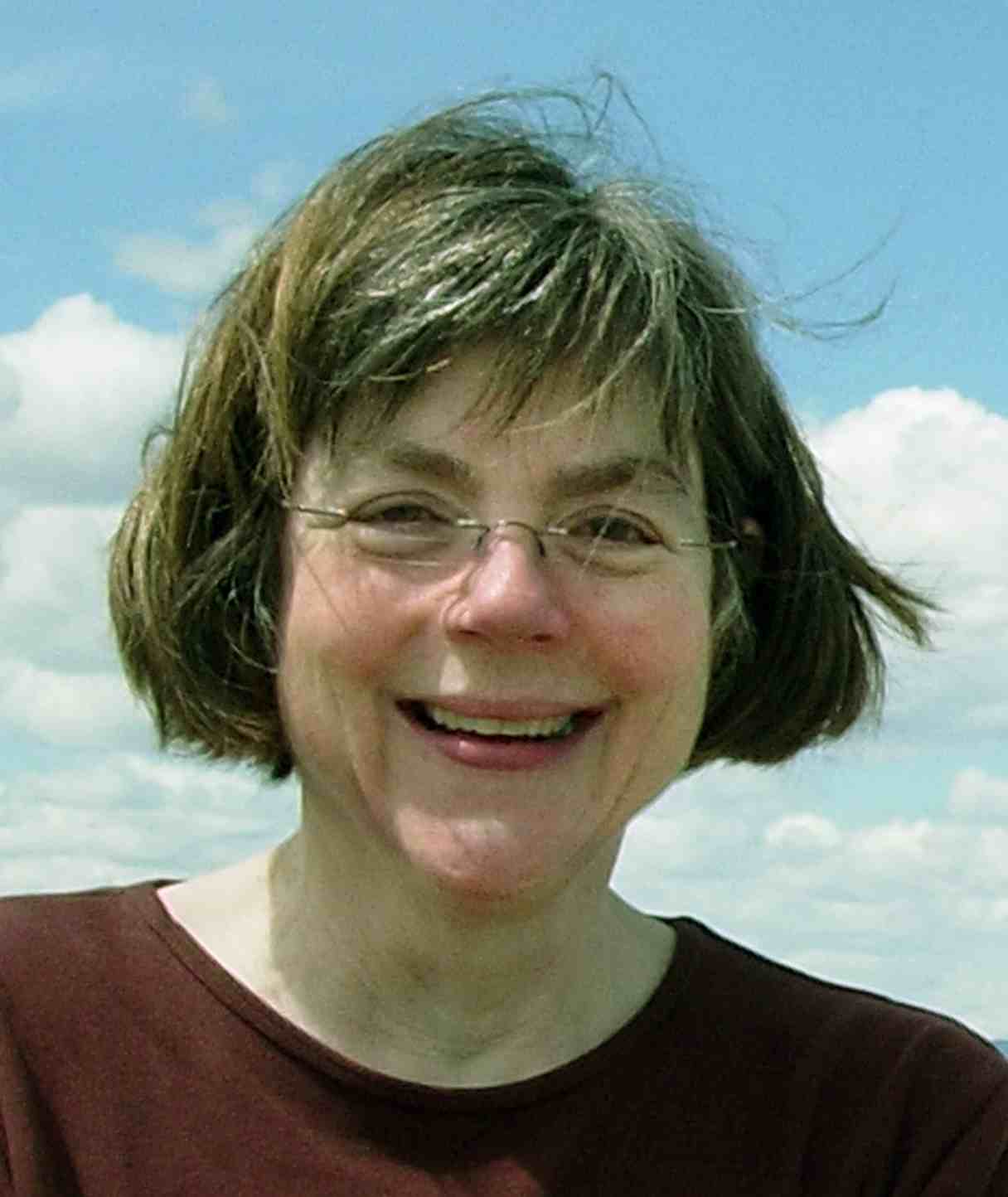 Lois Leonard has worked in the field of public history and museums for more than thirty years. Her work includes the creation and management of nationally recognized exhibitions, documentary videos, and publications. As curator of exhibits at the Oregon Historical Society, she organized more than sixty exhibitions, including museums for national corporations, and a major international exhibit, Crosscurrents: Oregon and the North Pacific, which traveled to the Soviet Far East in 1990.
While serving as director of education at the Vancouver National Historic Reserve Trust, she created the permanent visitor center exhibit for the historic area. Lois is the author of One Place across Time, a history of the Vancouver National Historic Reserve, and editor of Waging War on the Home Front: An Illustrated Memoir of World War II, co-published in 2004 by Oregon State University Press and the Oregon Cultural Heritage Commission.
Her work has received regional and national awards, and her films have been broadcast on Oregon Public Broadcasting and The History Channel. Currently, she develops public history projects with the Oregon Cultural Heritage Commission. Lois attended Mills College and received a B.A. in art (art history emphasis) with honors from Portland State University in 1969.
Gordon Mason: Botanist, co-producer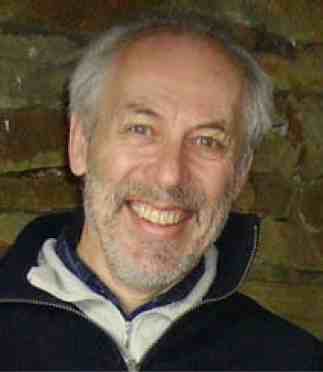 Gordon Mason, BSc, Ph D—A botanist in his first career (BSc Hons in Botany, 1971; PhD in Plant Ecology, 1976), Gordon was a civil servant in the UK government, specializing in Human Resources for more than thirty years. He retired in 2011.
Gordon's botanical background has evolved into an interest in the lives, works and travels of the early plant collectors, notably David Douglas. Awarded a Winston Churchill Travelling Fellowship in 2001, Gordon spent eight weeks following in the footsteps of Douglas, from his humble beginnings in Scone, Perthshire, to his three expeditions to North America.
Gordon has followed Douglas on the Atlantic seaboard, through the Pacific Northwest and finally to the sites of his death and grave in Hawaii.
Syd House: Forester, author, co-producer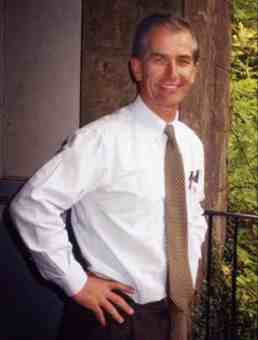 Syd House is a professional forester and has worked for the Forestry Commission across Scotland since graduating from Edinburgh University in 1978—apart from two years traveling around the world from 1981 to 1983. He is now the Conservator (Regional Manager) for the Perth & Argyll Conservancy on behalf of Forestry Commission Scotland, an area that includes about 20% of Scotland's woods and forests. Syd is a Director of Perth and Kinross Countryside Trust and a Fellow of the Institute of Chartered Foresters as well as a member of the Royal Scottish Forestry Society.
Syd's interest in David Douglas, the great 19th century Scots plant hunter, has taken him to California, the Pacific Northwest, Canada, and Hawaii. He co-authored a biography of David Douglas, published in 1999, and organized much of the bicentenary celebrations in Scotland of Douglas's birth. Syd regularly contributes to radio and TV on forestry and related topics and has written and presented a half-hour feature on Douglas on BBC Radio 4.
In 2002 he chaired the National Steering Group coordinating Treefest Scotland 2002, which promoted and celebrated the role of trees, woods and forests and their contribution to Scottish life. He now chairs the Perthshire Big Country Steering Group, which seeks to protect and promote Perthshire's historic and unique tree and woodland heritage.
Steve Patapoff: Cinematographer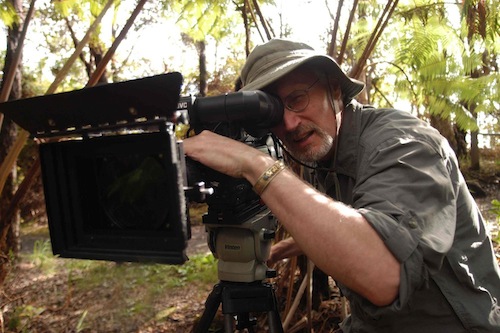 Steve Patapoff is an independent film and video maker focusing on art, culture, and ethnic diversity. He grew up around documentary filmmaking in Portland, Oregon, where his mother, Elizabeth Patapoff, worked as a writer/producer for Oregon Public Broadcasting. Steve received his B.A in painting from Portland State University and his M.A in film production from San Francisco State University. He has since directed and produced his own videos, and has worked as a camera operator and editor.
Steve's work has been shown at numerous film festivals. His film Reason to Fear, about an American Indian death row inmate, Patrick Hooty Croy, received a film school award. Steve's work has taken him to Indonesia, where he was the cinematographer on a documentary about Hersri Setiawan, a writer and political activist, who spent ten years as a political prisoner under former Indonesian dictator Suharto.
J. Mackenzie Mathis: Sound Recordist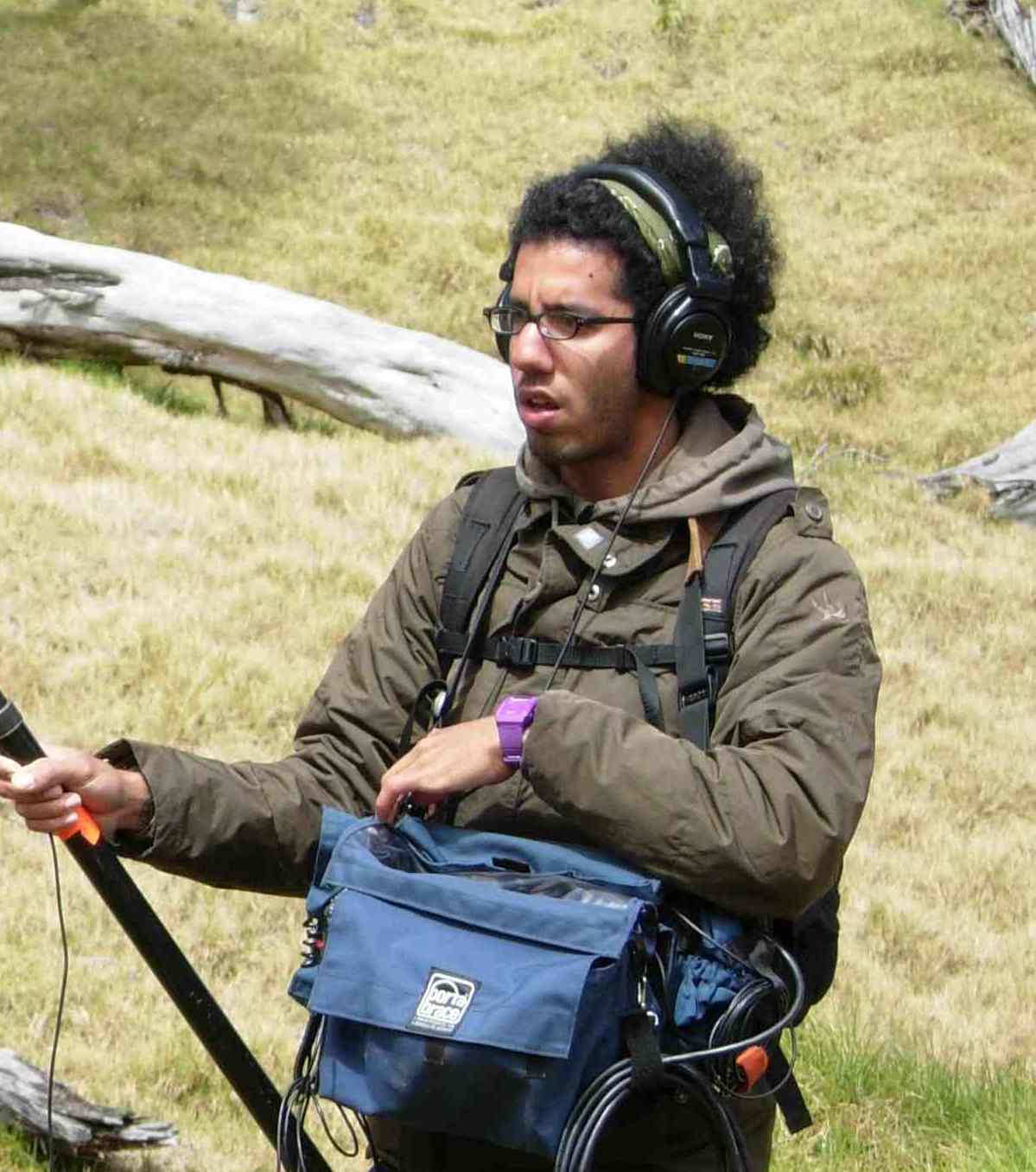 Mackenzie was a valuable member of the production crew as the team traveled internationally to shoot the story: braving giant mosquitos and raging arctic storms by Hudson Bay; trekking to the Doctor's Pit on the Big Island of Hawaii; managing the technical minutiae of shooting still images in archives in Canada and Great Britain; and above all making sure the quality of the audio was superb and our interviewees sounded great - all this with a smile and no complaints! Mackenzie holds an MFA in Filmmaking from San Francisco State University.
Susan Hauser: Scriptwriter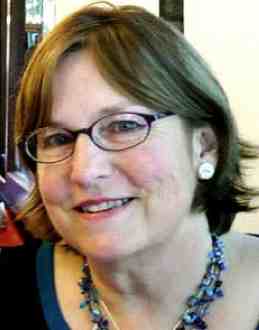 Susan G. Hauser wrote the narrative script for Finding David Douglas. An independent writer and journalist based in Portland, Oregon, Susan writes for some of the country's leading newspapers, including The Wall Street Journal, The New York Times and International Herald Tribune; and for magazines ranging from People to Ladies' Home Journal. For seventeen years she was a regular contributor to the Leisure & Arts Page of The Wall Street Journal, writing mostly light and often humorous features about life in the Pacific Northwest. Her travel features appear in Sunset, AAA's Via, Northwest Airlines' World Traveler, and Alaska Airlines Magazine.
She has personal interests in history and culture and holds a master's degree in Near Eastern Languages & Civilizations from the University of Chicago. After completing her degree, she lived in Turkey and Iran for nearly two years. Her interests in history and culture are reflected in her writing, particularly travel articles in which she not only describes a place but explores its historical and literary roots as well.
Her book Pickets, Pistols & Politics: A History of the Portland Police Association told the story of the oldest continuously operating police union in the nation. She also wrote a screenplay, "Hot Flash," for which she was mentored by Oscar-winning producer Robert Radnitz. Radnitz, who was unable to complete the film because of health problems, contacted her after reading an essay she wrote for The New York Times Magazine.
Kate Schoninger: Editor
Kate Schoninger is a Portland Oregon-based film editor. Kate's recent feature work includes the award-winning film, On Paper Wings and Finding David Douglas.
Stuart MacLean Ramsay: Voice of David Douglas
Born and raised in the Highlands of Scotland, Stuart MacLean Ramsay currently lives in Portland, Oregon. Writer, editor and public speaker, he is a leading expert on spirits and craft beer. Ramsay is a Life Member of the prestigious Keepers of the Quaich Society, an international organization which honors those who have contributed greatly to the success and nobility of Scotch whisky and Scotland. Stuart serves on the board of directors for the St. Andrews Society of Oregon.
Rick Mark: Photographer, graphic designer
Rick Mark is an Oregon based photographer, journalist, editor, paralegal, graphic designer and David Douglas expert who helped enormously on this project since 2008 when we created the "Project Description." Rick is also responsible for the DVD packaging. Several of his photographs appear in this website.
Stephen Leflar: Artist
Stephen is a Portland, Oregon based artist who created the pastel sketches of David Douglas at his campsites. Leflar thoroughly researched his topic and worked closely with director Leonard through the summer of 2009 to visualize the plant hunter in the field.
David Milholland: Associate Producer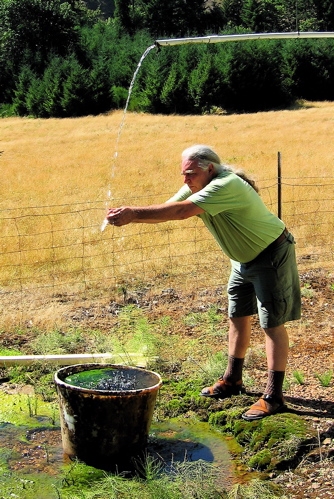 David is president and co-founder of Oregon Cultural Heritage Commission. Born in 1946 in Greeley, Colorado, David served as Peace Corps volunteer in Guatemala before receiving a B.A. in 1971 from Lewis and Clark College. David was for years editor and art director of the Clinton Street Quarterly, a publication that showcased contemporary culture.
 A Portland resident and prize-winning filmmaker—Blackjack's Family, The Thorne Family Film—editor, and author, David received the 2004 Stewart Holbrook Award for "significant contributions to Oregon's literary arts."
David served as a regular advisor and second camera throughout the David Douglas project.
Tag Team Audio
Richard Moore and Randy Johnson formed Tag Team Audio, a state of the art studio in Portland, Oregon. Between them, there is around fifty years of experience in commercial voice and audio production. Richard Moore did the off-screen narration for Finding David Douglas. Richard is a song writer with several CDs of original tunes and a musical, entitled Rain to his credit. Randy Johnson did the sound design and mix for Finding David Douglas. His attention to detail is amazing as is his willingness to make endless changes by a fussy director.
Mission Control, Inc.
Mission Control, Inc. - a world-class post house based in Portland, Oregon did an extraordinary job to turn Finding David Douglas into a finished product.
Gordon Riggs: Webmaster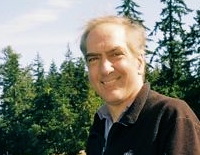 Gordon first worked with computers for educational purposes: teaching middle school math and science, and co-developing the Bank Street Writer: the first word processor designed for student use.
After 20 years of software development and project management in the corporate world, Gordon is thrilled to return to his original passion: helping folks use technology for educational purposes and to communicate information clearly and simply. Gordon has collaborated with artists, small businesses and nonprofit organizations in website development.